DARA Artisans strives to preserve the powerful narrative of human creativity that is often shared within families and handed down for generations. With Mother's Day around the corner, we want to celebrate the artistic link between mothers and daughters. Creative Director Pamela Berry and her daughter, photographer Anna Morassutti, share their top Mother's Day gift ideas and discuss how their creative relationship has fostered a deeper understanding of each other and their careers.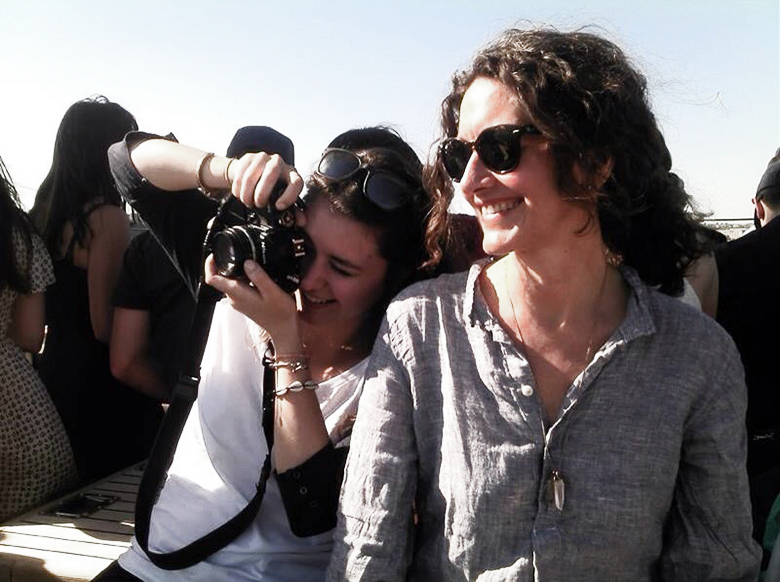 Anna, how has your mom influenced your decision to become a photographer?
ANNA: I've always loved my mom's work and her photographs. My parents have always inspired me to do what I love in life and my mom's work was a great inspiration for me.
Pamela, what is something you wish you had known early on in your career?
PAMELA: That having a career is something that will develop if you are doing what comes naturally. It's difficult to know exactly what you want to do early on. I had no idea I would end up being a designer/art director. I thought I wanted to be a painter and somehow drifted into my career without even realizing it. I certainly didn't plan it.
Have you ever worked together on a project? If so, on what? What did you like/not like about the experience?
A: Yes, my mom asked if she could use some of my pictures for DARA Artisans' story on Acoma, in New Mexico. It was exciting for me to see my pictures published on the DARA site.
P: She was very professional and gave me the images within the time frame we established, and they were perfect.
Anna, what is the best advice your mom has ever given you?
A: If someone else can do it, you can do it.
What or who inspires both of you from a creative standpoint?
P: I have always been a fan of Georgia O'Keeffe, because she always did what she wanted. Louise Bourgeois is pretty great too.
A: There are many photographers that inspire me — one of my favorites is Diane Arbus.
Do you follow each other on instagram? If so, do you have a favorite post?
P: Yes. I particularly love her picture of Brighton Beach at sunset, a black and white image she took for Nikon's underwater action photography project, and the behind-the-scenes post that she captured during DARA Artisans' Aboubakar photo shoot.
A: Yes. My favorite post is this image of a beautiful doorway.
Pamela, describe your daughter in 3 words.
P: Stubborn, smart, sensitive.
Anna, describe your mom in 3 words.
A: Emotional, strong, positive.
What is your favorite place that you have traveled with each other and why?
P: When she was little we used to go to the Bahamas, and we were all so free — it was full of love. We traveled to Egypt when she was older, and I admired her strength and openness throughout our experiences there.
A: I would also say the Bahamas. We always had really good times there. I also love going to New Mexico with her, where my grandparents live. It is so beautiful there, and every time I go I have a good time adventuring around and going for hikes.
Anna, do you have a favorite recipe that your mom has passed down to you?
A: Yeah, almost everything I know how to cook I learned from her. If I had to name one, well… chocolate chip cookies. We used to make them together when I was small.
Pamela, what is your favorite activity/tradition/hobby that you and Anna do together?
P: That would have to be shopping (Pamela laughs) or getting our nails done (on her insistence). No seriously, exploring with Anna is always fun – she likes seeing new things, experiencing new places.
Anna, what/who would be your dream to photograph?
A: It might sound cliché, but it is my dream to photograph the world. I would like to travel more and photograph the places I go.
Describe a career highlight
P: When she went to the Society of Publications Design gala event while I waited for her at home.
A: To have a good life and to do what I love.
Pamela, what is your favorite part about being a mom?
P: Hugging and being together, and seeing what a great adult she has become.
What is the most challenging part about being a mom?
P: Wondering if I made mistakes.
Do either of you have a personal/professional/creative mantra?
P: Believe in yourself and everything else will follow.
A: Be passionate about something and believe in it.
__________________________________________________________________________________________
See Pamela's DARA picks
See Anna's DARA picks